Winter Angler Psychology 101
For some, the words "winter" and "fishing" go together like sauerkraut on your hot-fudge sundae. It's something that most anglers either love or hate. Some enjoy hard-water fishing more than open water fishing. Others prefer to fish a little extra during open water season to get them through the cold months. A few are a happy mixture of both. Often, anglers who enjoy warm-weather fishing only simply can't understand what makes winter fishing so alluring.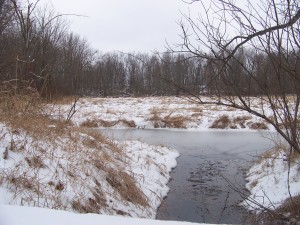 But why? Why would someone go out in winter elements with the goal of catching fish? There are many reasons why even some avid anglers stay home, but others go out. Here are some reasons certain anglers think the winter bite is well worth their time.
They Just Need Out
Winter anglers see winter fishing as one of the best cures for cabin fever. They're tired of being closed up inside. They figure, why not? What else would I be doing if I stayed home? Moaning and complaining about how far away spring is? Sure, some of them secretly wish they were sitting on a tropical beach and drinking out of a coconut. But here they are and here winter is too. Why not make the best of it by having fun?
It's an Obsession
Like already shared, some anglers prefer winter fishing (ice fishing) over fishing during other times of the year. For these anglers, winter fishing is a hobby all in itself. There are shanties, gas or wood heaters, power augers, fish finders, full-course meals, warm drinks, snowmobiles, and hopefully a fish fry in the near future. Some anglers despair when ice creeps onto their favorite body of water. Not this group. They despair when the ice is too late in forming.
They Crave Solitude
Yes, there are times that you'll find a bunch of anglers in one section of a frozen lake. Many times, though, there's not a lot of competition. Even bodies of water that are known to be a fiasco to fish in the summer transition into a quiet, peaceful place in winter.
Often, in the North Country, sections of streams or rivers can be fished successfully for trout. Spring fed streams allow for open water even in cold weather many times, especially below spillways. The bite tends to be slower, but for those who love the elbow room, it's a welcomed trade-off.
Winter Fish Taste Better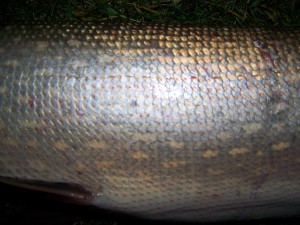 Seasoned anglers will tell you this is true. Both catch and release and responsible harvesting are viable options. But, if you're looking for a high-protein, lean meat, fish is one of the best around. Although this perk alone probably won't coax an angler onto the ice, it's still a nice side benefit. Fish just tend to taste better in the winter and the meat is firmer.
They Love the Socialization
Especially if you're in a heated shanty and not freezing, you'll quickly notice that winter fishing is a completely different animal. Of course, you want to catch fish. Who doesn't?
But if you find a good friend or friends to come along, the close quarters will do something for you. First, you'll reminisce and laugh a lot. Second you'll be surprised by some of the deep conversations about life that come up. They won't be forced or contrived. The quiet and peacefulness of your surroundings will just naturally bring them out.
Rugged Reputation
Let's face it. Winter anglers are rugged. They're gritty and proud of it. Most won't be afraid to tell you a story of their most recent exploits. It may involve how they cut a hole through the ice with a butter knife after their gas-powered auger stopped working. Or it may involve cooking the fish they caught while still on the ice and eating them right then and there (Some do that). Either way, this breed of anglers aren't quitters. They'll go out when nature is at its worst and triumph. While fair-weathered anglers sip hot chocolate and watch Judge Judy reruns, this motley group is nowhere near home.
So here are a few of the top reasons anglers go out in the winter. Anglers who identify with more than one of these will likely need many strong men to hold them back from going. If you can't identify with any of the reasons but love to fish, that's ok. You're just a different breed of fisherman or fisherwoman. Don't worry. As much as the evidence seems to weigh against it, the winter will break soon and you'll be out there doing what you love. But for the winter angler, the cold bite is on. It's time for an adventure!