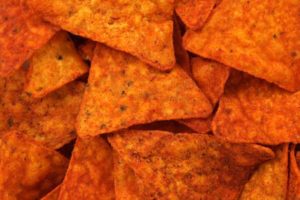 This year, one notable controversy involved a Doritos commercial. In the advertisement, a mom is with her husband at a hospital having an ultrasound. There's a picture of the baby on the monitor visible to the dad, nurse, and mom. The dad's eating Doritos and holds them next to the mom's baby belly. The result is that the baby tries to grab for the chip. The dad laughs and appears to be the only amused person in the room. Eventually, mom gets fed up with dad's antics and throws the chip away from her. This results in the baby following the chip and a hasty entrance into the big world resulting.
Ok, you may be wondering, "What's the big deal?" I was wondering the same thing myself. The reality is that Doritos received some backlash over the commercial. So what was the problem? Apparently, for some, Doritos crossed the line by "humanizing fetuses."
The outcry came from a pro-choice activist group known as NARAL. The group stated in a tweet that they "aren't buying it" and then the accusation of humanizing fetuses followed. Hopefully, people will see through this nonsense and show their support for Doritos.
I have an amiable acquaintance with a co-worker who once shared about his pro-abortion stance in front of me and my three young children. I wasn't mad at him–more like dumbfounded. I just couldn't comprehend how an otherwise logical person could say to do away with an unborn baby was no problem. Right there in the room were six little eyes staring at him–three little people who wouldn't have been there had me and my wife taken the same stance as my friend.
I personally love Doritos. I may even go buy an extra bag after this hoopla. Doritos, I don't blame you. I think there's someone else NARAL is more upset with. Perhaps you've heard of him–God. After all, that's who NARAL really has a bone to pick with. Why? Because God is the biggest proponent of "humanizing fetuses."
We get a glimpse of God's view of human life from Jeremiah 1:5:
"Before I formed you in the womb I knew you,

before you were born I set you apart;

I appointed you as a prophet to the nations." [NIV]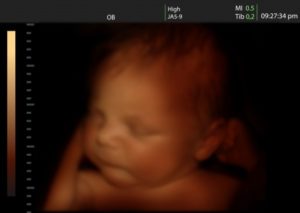 What God did there was bolder than Doritos' antics. Doritos, at least, had the decency to wait about nine months after conception. So, their crime is much more excusable.
God, on the other hand, had specific and important plans for Jeremiah before he was even conceived. In his foreknowledge, he was able to see the innocent face and features of Jeremiah in the womb.
King David gets God in trouble with NARAL even more. He discusses God's involvement with him when he was just tissue an unborn baby as well. In Psalm 139:13-16 he writes the following:
"You made all the delicate, inner parts of my body

And knit me together in my mother's womb.

Thank you for making me so wonderfully complex!

Your workmanship is marvelous—how well I know it.

You watched me as I was being formed in utter seclusion,

as I was woven together in the dark of the womb.

You saw me before I was born.

Every day of life was recorded in your book.

Every moment was laid out

Before a single day had passed." [NLT]
David ups the ante. God does more than observe what's happening in the womb and have pre-arranged plans for unborn babies. He's also intimately involved in the process of creating babies in the womb. Do you ever secretly wonder if us interfering with that process bothers him? Anyway, that's a subject for another time.
So there you have it. My advice? Pull out a fresh bag of Doritos and crunch away.