It got down to five degrees Fahrenheit a few months ago where we live. That morning, my wife realized that she left a bunch of bananas from the previous night's grocery shopping in our van. At first, she was a bit perturbed but then she said, "Oh well, I'll just make banana bread. It reminded us of the classic "If life hands you lemons, make lemonade" saying.
Are you fed up with the frozen bananas in your life? I often wish they weren't in my life. Yet, there they are anyway. I'm an amputee from a childhood lawnmower accident. I could do without that frozen banana. At times, I struggle with depression. I could do without that one, too. I have many more and, likely, so do you.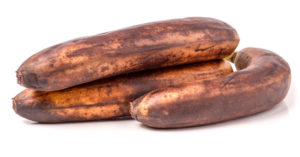 Do you find your frozen bananas perplexing? Shouldn't they all just disappear after you become a follower of Jesus? Apparently not. Christians we are, but frozen bananas are still sitting on our counters.
You may be asking God why life as His child has to be that way. If so, know that virtually every child of God has asked the same question before. The answer to our frozen banana dilemma comes from a guy (Apostle Paul) who had mountains of them. He's the one who wrote the famous scripture about everything working for the good of God's children.
You ask God hesitantly, "will everything in my life really will work for good?" God sees all the loose ends and how they fit together that you can't see. "Yes, everything, My child," God whispers to you.
Just like those frozen bananas my wife initially fretted about, we fret about the unpleasant and unfortunate things in our lives. God doesn't, though. He knows just what to do with them. He's whipping up something with your hurts that will smell and taste better than anything anyone could have baked on earth. Someday he'll serve you up a warm slice of banana bread cooked to perfection. Its taste will be out of this world. The ingredients? All the things in life you could have done without.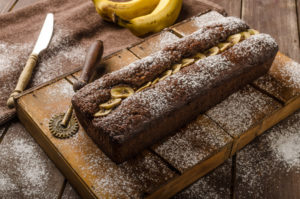 Thought for the Day:
God makes something beautiful out of all the bad in the lives of His children.
Related